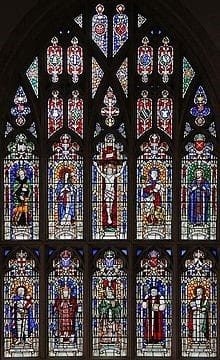 Mencap's Christmas Carol Service will take place on Friday 15th December 2017
at
St Giles-without-Cripplegate in London at 6.30pm http://www.stgilesnewsite.co.uk
After last year's 2016 tremendous carol service entertaining us all with the Music Man Project and the English Baroque Choir unquestionably who would really want to miss this years' service?
There was so much energising vigour sweeping through this fantastic church, everyone with beaming smiles from ear to ear, dancing, bopping and happily bouncing all over the place, it would have put Tigger as in 'T-I-DOUBLE-GUH-ERR',  to shame.
Without a doubt there's going to be a big turnout. 
Come on, try it! It makes ya feel just grrreat!
Hoo-hoo-hoo-hoo! T-T-F-N: ta-ta for now!