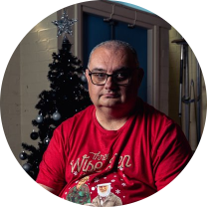 Can you imagine what it is like to be alone every Christmas?
For some people with a learning disability, like Darren, this is their reality. They have over come an array of milestones in their lives, then Christmas times comes around. Fighting depression is a constant battle which is made harder when you don't have a support network behind you especially at Christmas. Whilst you are out celebrating with friends, family deciding which restaurant to go to many people with learning difficulties are just longing to find a friendly hello. This situation is all to common and now is the time where you can do something about it! You can donate your last hour pay to Mencap to help people like Darren giving them the gift of company this Christmas.
Learn more about Darren's story here.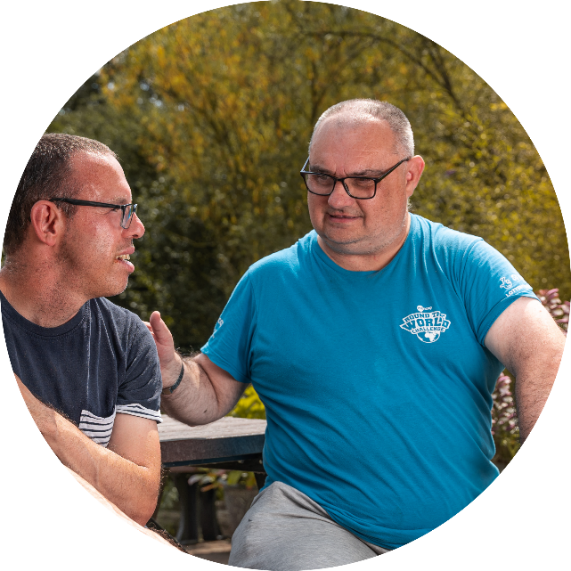 This Christmas there are thousands of people like Darren with absolutely no one to talk to.
Loneliness isn't just miserable. It damages lives and kills.
People who feel alone are at higher risk of depression, high blood pressure and dying younger1 . People with a learning disability are seven times more likely to be alone this Christmas2. Almost half (46%) of people with a learning disability do not go out in the evenings, simply because they have nobody to go with3.
It doesn't have to be this way with you support this festive season. With your donations we can support hundreds of people across the UK with learning disabilities giving them the platform to have the right support, to make friends and to live a happy life outside of their home. All it takes is one donation to change somebodies life. 
How Mencap Last Hour Pay campaign can help people
You can make loneliness a thing of the past for someone like Darren with a learning disability this Christmas by donating your last hour pay in December 2021 to Mencap
£14 could help fund a Christmas activity pack for two people Mencap support, making sure they can socialise with friends and not be alone this festive season.
£20 Could provide the resources for a family to complete a specialised training programme for parents of children with a learning disability, giving their children the best start in life.
£40 could go towards a day of activities for people like Darren, giving them a reason to leave their homes and socialise this Christmas,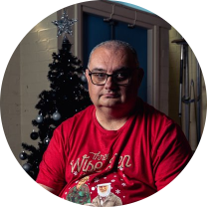 "I want to say that that your support really does make life better - trust me! Whatever you can give this Chritman will mean a lot so thank you"
Donate to Mencap Last Hour Pay campaign today!
Your donations will help people like Darren find a safe and stable community where he is able to receive all the help and support he needs. Darren has now found a new purpose in life after losing the love of his life thanks to Mencap and your donations. You can help someone today to rediscover happiness. If you want to help a great cause this Christmas, click here to donate to Mencap. 
References: 1. Gilmore & Cuskelly, 2014. 2. ONS (2019). Disability, well-being and loneliness. UK: 2019 Report. 3. Mencap (2019). 'Going out and Nightlife Survey'.