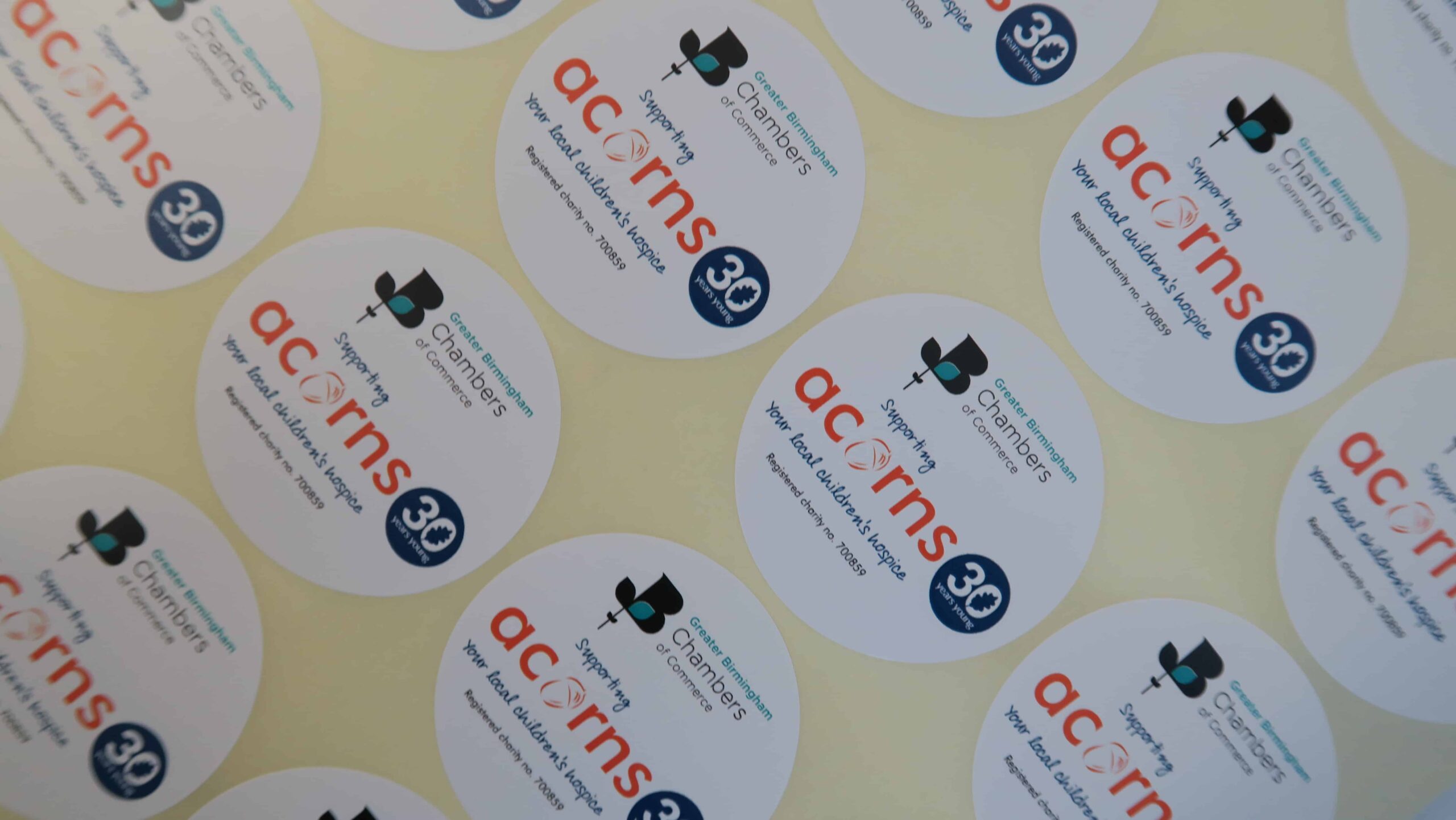 We at Sweet Causes were more than pleased to offer our services to provide everyone with just a small bag of 'Gift in Kind' sweet treats to take home with them at this year's charity black-tie dinner and awards annually hosted by The Greater Birmingham Chambers of Commerce at 
The ICC Birmingham on Thursday 19th April 2018.
   Everyone buying tickets (your too late, ALL sold out!) will show tremendous support on the evening to a very well-deserved charity Acorns Children's Hospice, being a local charity to the West Midlands area, they too are celebrating 30 proud years of providing special care to the children, who lives are cut short by a serious illness, who give their time and support to their families as well as helping with their medical needs.
https://www.acorns.org.uk/about-acorns/
The GBCC in one of the largest Chambers in the country with more than 2,800 members spanning across the region from Birmingham, Burton, Chase, Lichfield, Tamworth, Solihull and Sutton Coldfield. The event shows and celebrates the best of business and enterprise throughout the this region.
For this year's 2018 Business Award Categories they are:
Excellence in Contribution to the Community 
Excellence in Customer Service 
Excellence in Hospitality 
Excellence in International Business 
Excellence in Manufacturing 
Excellence in People Development 
Excellence in Sales & Marketing 
Excellence in Technology & Innovation 
Excellence in Training & Education 
Greater Birmingham Business of the Year 
All justified winners will be advertised on The Greater Birmingham Chambers of Commerce website.   It's a great opportunity to meet and host clients, customers, employees or network with the other business guests, there's also the chance to advertise your company or become a sponsor to one of the awards or events, further details can be found by emailing their events team on events@birmingham-chamber.com or visting their website https://www.greaterbirminghamchambers.com/