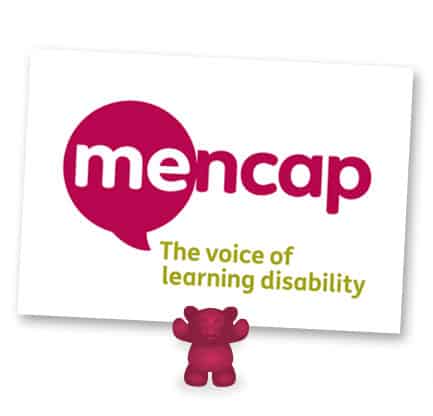 Even on a very chilly December evening you would have thought that everyone would be tucked up in front of the TV, but no, not on this particular occasion. What an evening it was at this year's candle lit Carol Service at St Giles-without-Cripplegate in London on Thursday 15th December, the church was filled with pure pleasurable joy and fun, from the moment you walked into this church you received a warmhearted welcome and by the look of these lovely happy faces, it just speaks for itself, everyone had a great time.
The evening was to mark the beginning of Mencaps 70th birthday and to thank those guests or parties involved who have help support Mencap during 2016.
https://www.mencap.org.uk/
Janine Tragelles (Above – LHS – red coat) – Chief Executive, Royal Mencap Society with stars of the show of 'The Music Man Project' and their enthusiastic, bubbly personalities
Founder of 'The Music Man Project' – (Above – LHS – white jacket) David Stanley teaches full-time music education services to people with disabilities.
Music was provided by  'The Music Man Project' http://themusicmanproject.com/ and  'The English Baroque Choir'  http://www.ebc.org.uk/
Favourite carols of the evening were 'Jingle Bells', where everyone had to add precisely six 'Ha's' in the chorus line 'Laughing all the way!' not 5 or 7 but 6! and 'The 12 Days of Christmas', this is where  David Stanley decides when we all get to the chorus line '10 Lords -a -Leaping', he briskly sprints down the church isle like some gazelle in ballet shoes to sprint back again in time to play the piano for the next chorus line '9 ladies dancing', then all female guests have to stand up and start dancing in the church pews!  David taught us sign language and by 'breaking the ice', he even made us hold hands with the person sitting next to us, never met them before! Hilarious!, best ever carol service we have ever been to.  
'THE MUSIC MAN PROJECT' – LONDON PALLADIUM SUNDAY 15th OCTOBER 2017
After their highly successful first time at the London Palladium and by popular demand 'The Music Man Project' have been asked to return and perform again for the second time in 2017 on Sunday 15th October 2017 at 6.30pm.  After filling over 1300 seats last year they are hoping to fill the 2000 mark in 2017.  Tickets are just £5 subject to booking fee for online, telephone and credit card bookings from http://rutlive.co.uk/ Tel: 0844 412 4655.  There will be surprise celebrity guests and also featuring a World Record attempt: Concerto of 1000 triangles!   We will certainly be there.
The Rector Katharine Rumens hosted and gave blessing at the service with a brief back ground history to the church.  
St Giles is a Church of England grand 1 listed building, as far as history knows there has been a church standing on the same spot for over a thousand years. Over the many years in 1545, 1897 and during the Blitz of the Second World War in 1940, the church has been severely damaged by fire on three occasions, however it did escape and survived the Great Fire of London in 1666.  This church is dedicated to St Giles who was the patron saint of beggars, blacksmiths and people with disabilities.  It is one of the few medieval churches left in the City of London. http://www.stgilescripplegate.com/
Lloyd Page – home made yellow hat with tinsel, read a very humorous poem by Ian McMillan called ' I keep my snowman in the freezer'
Special readings from comedian and actor Hugh Dennis, authoress Emma Claire Sweeney and Lloyd Page, Mencaps Learning Disability Champion, a volunteer for 22 years.
Two recommended books were on offer for sale by Caroline White and Emma Claire Sweeney both have written books of their own personal experiences of loved ones in their own lives who have learning disabilities, the hurdles they have had to face and the people in their lives they have to thank.
Some proceeds from all the sales of these books are donated to Mencap.