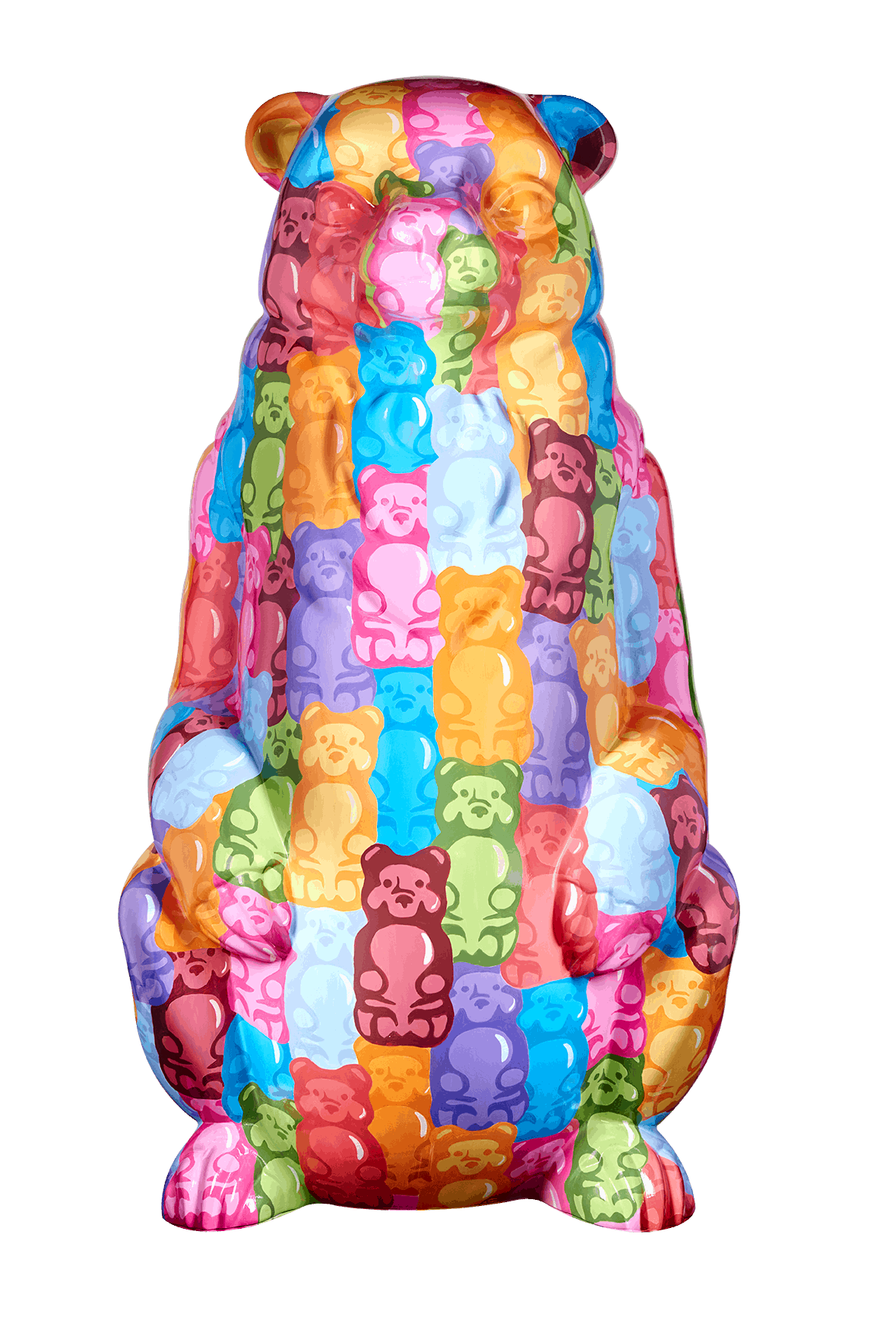 SUPPORTING BIRMINGHAM CHILDREN'S HOSPITAL
We would like to introduce two new Bear-ingham chaps who have just recently joined our team at Sweet Causes Ltd. 
                                              GUMMY BEAR                                                                                                                             INTREPID BEAR
          Lots of bears, in fact 91, went under the hammer at this year's Birmingham Children's Hospital Charity at the Big Sleuth Auction on 12th October 2017.
This year a staggering £257,300 was raised to support this amazing charity.
GUMMY BEAR was designed and inspired by the many coloured fruit gum sweets.  All the different coloured bears represent Bear-ingham as the most culturally diverse city in the UK.
The Artist is: Deven Bhurke
INTREPID BEAR was designed in honour of Bear Grylls as one of the world's top survival experts and who is also the youngest Chief Scout of the     
Scout Association in the UK. The design includes his survival gear, rucksack and him wearing his scout badge on his sleeve.        
 The Artist is: Deven Bhurke 
Sweet Causes Ltd will be donating these two chaps to new homes shortly, we'll keep you posted.